Injured in Iraq or Afghanistan? Truck Driver, Interpreter, Other Contractor
I Can File a Defense Base Act Claim for You.
The Defense Base Act was established in 1941 to provide coverage for workers on military bases outside the United States. Since its inception, the Act has been amended to include public works contracts (including non-military) and an array of operations revolving around national security. The scope of the Defense Base Act has broadened to include virtually any contract with an agency of the federal government for work outside the U.S. In just five short pages, the Defense Base Act sets the foundation for coverage and compensation. Many of the rules covering the Defense Base Act are a product of the Longshore and Harbor Workers' Compensation Act.
Free Case Evaluation
If you have questions about coverage or would like to know if you have a case, contact our office today. All inquires are personally reviewed by our attorney, Robert W. Nizich.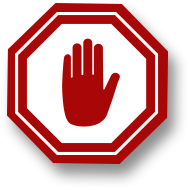 We Do Not Handle USA Military or Veterans' Claims
✖︎ CLOSE
Defense Base Act Compensation
Employees eligible for Defense Base Act coverage include:
Workers on a military base or reservation outside the United States
Public workers funded by the federal government for work outside the country
Public workers or those with a military contract from a foreign government engaged in work deemed necessary to U.S. National Security
Employees that provide services funded by the federal government outside the realm of regular military issue
Employees of any subcontractors of a contract involved in work detailed above
Employees not entitled to receive Defense Base Act compensation include:
Workers who are subject to the Federal Employees' Compensation Act
Workers engaged in agricultural, domestic service, or any employment that is casual and not in the usual course of the trade, business, or profession of the employer
Masters or members of a crew of any vessel
U.S. citizens and residents employed overseas subject to the Non-Appropriated Fund Instrumentalities Act.
Burn Pit Compensation
Certain United States government-contracted corporations in Iraq and Afghanistan have allegedly used open-air burn pits to dispose of hazardous materials without fulfilling their duty to properly warn civilians of the possible health and safety issues associated with prolonged exposure to smoke and toxic gasses potentially produced. In these pits – which are referred to as "burn pits" – products ranging from asbestos insulation and medical waste to biohazardous materials and animal carcasses have allegedly been disposed of, many of which are known to emit harmful gasses that may cause permanent and/or life-threatening health problems if inhaled frequently over an extended period of time. Commonly reported burn pit exposure symptoms have included breathing complications, chronic coughing, nose bleeds, diarrhea, lung cancer, lymphoma, and several other serious injuries and illnesses.
If you are a U.S. government-contracted civilian (non-military) who believes you may have endured prolonged exposure to toxic gases released by burn pits in Iraq and Afghanistan, you may be eligible for monetary compensation for your physical and psychological injuries, as well as your continued medical treatment. Robert W. Nizich is highly experienced in this specialized field of law, and he is ready to help you earn the compensation to which you may be entitled.
If you have any questions about burn pit litigation and potential compensation, please contact Robert Nizich today for a free evaluation of your case.
Defense Base Act Benefits
The Defense Base Act provides medical, disability, and death benefits to covered employees injured or killed in the course of employment. Defense Base Act compensation is a product of the Longshore and Harbor Workers' Compensation Act. The following rules of the LHWCA apply to the Defense Base Act:
Compensation Rates
Medical Benefits
Appeals
Forms and Filing Times
Rules of Evidence and Submission
For More Information on the Longshore and Harbor Workers' Compensation Act, Click Here »
Defense Base Act Coverage
The Defense Base Act specifically outlines coverage, which determines entitlement to compensation and benefits. The Act extends the benefits of the LHWCA to employees engaged in the following work that are injured or killed:
Civilian employees and contractors employed at any military, air, or naval base
Workers employed on lands outside the United States used for military purposes (This includes the United States Naval Operating Base, Guantanamo Bay, Cuba).
Workers engaged in public works outside the United States if the employee is contracted by the United States (Subcontractors are also covered).
Workers employed by American employers to provide welfare or similar services outside of the United States for the benefit of the Armed Forces
To Read the Full Defense Base Act, Click Here »
What to Do if You Are Injured
If you suffer a work-related injury covered by the Defense Base Act, you should:
Immediately notify your employer. Obtain a Form LS-1, which authorizes treatment by a doctor of your choice.

Obtain medical treatment.

Provide employer notice (using Form LS-201) of your injury within 30 days.

File a written claim for compensation within one year.
Meet Our DBA Attorney,

Robert W. Nizich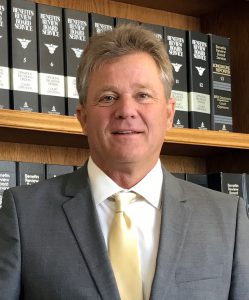 Robert W. Nizich is an experienced Los Angeles based Maritime lawyer who has fought for more than 30 years to recover compensation for longshoremen, harbor workers, shipyard workers, seamen, government contractors working overseas, and offshore oil rig workers who have been injured on the job. Located adjacent to the busiest container port in the United States – The Port of Los Angeles, he has represented numerous injured shipyard workers covered by the Longshore and Harbor Workers Compensation Act (Longshore Act). The Defense Base Act is an extension of this Longshore Act, and we have handled these cases long before DBA workers started getting seriously injured in Iraq and Afghanistan. Mr. Nizich's years of experience are a benefit to you and your family.
Personalized Attention
We Take Pride in Developing a Personal, Dedicated Relationship with Every Client
If you or a loved one has been injured at work and is seeking compensation under the Federal Office of Workers' Compensation (OWCP) Programs, do not attempt to navigate the special legal process by yourself. Instead complete the form at the top of this page to contact Robert Nizich, a compensation lawyer familiar with the laws set in place to protect you. He will personally review your case and provide a free evaluation. Allow him to fight for your rights and help you to recover the compensation you deserve.